Warning
: fopen(/tmp/jsonaddress4112F42CG.I.D.C-OxE9QQ.tmp): failed to open stream: Disk quota exceeded in
/home/top1co/public_html/wp-admin/includes/class-wp-filesystem-ftpext.php
on line
139
Warning
: unlink(/tmp/jsonaddress4112F42CG.I.D.C-OxE9QQ.tmp): No such file or directory in
/home/top1co/public_html/wp-admin/includes/class-wp-filesystem-ftpext.php
on line
142
Incepted in the year 1982, Shree western G & C Ind. is a well-established firm engaged in the manufacturing and selling of fine grade oil products in Ahmedabad, Gujarat, India. Our wide expertise for creating and selling the best quality brand oil lies in the dedicated team of engineers that leave no chance in framing the quality standards of the types of oils produced and sold out. We are offering a wide array of edible oils and cooking oils that are vital in every household and food products manufacturing industry. The range of fine graded oils we are manufacturing involves mustard oil, sesame oil, groundnut oil, castor oil, coconut oil, and black sesame oil. The range of oils we manufacture is sold out in large quantities on a daily basis. We have geared up our company based on a modern infrastructural setup that enables us to fulfill limitless demands of valuable clients in the given time frame.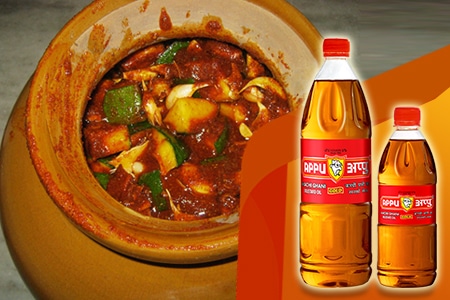 We are committed to provide unsurpassed quality of edible oil in accordance with the international specification and to achieve; we stringently check the sourced raw material from the framers and narrow one that meets all required specifications.
For More Details Visit – https://www.appuoil.com/
FAQs
Why choose us our company?
From our first interaction, we will focus our efforts on helping you find a solution to the issues you face. As our over 95% client retention rate proves, the quality of service we provide is one of the main reasons our clients choose us as their ERP reseller and stay for the long haul.

Is mustard oil high in cholesterol?
Monounsaturated fatty acids, also called MUFAs, are known to boost HDL cholesterol or "good" cholesterol. Monounsaturated fat is the reason why mustard oil cholesterol content is low. Because of this, mustard oil is considered good for your heart.
Write a review
Additional Details