Warning
: fopen(/tmp/jsonaddressB-5042CTitaniumHights2COpp-JJb5oh.tmp): failed to open stream: Disk quota exceeded in
/home/top1co/public_html/wp-admin/includes/class-wp-filesystem-ftpext.php
on line
139
Warning
: unlink(/tmp/jsonaddressB-5042CTitaniumHights2COpp-JJb5oh.tmp): No such file or directory in
/home/top1co/public_html/wp-admin/includes/class-wp-filesystem-ftpext.php
on line
142
We, Rex Environment Science are known to be amongst the leading firm exhibiting their proven qualities in offering most effective pest control services and much more. We are providing the best pest control solution to the clients. These services include Termite Control Service, Cockroach Control Services, General Pest Control, Industrial weed pest control, Bird pest control, Wood borer pest control, Rodent pest control, cockroaches pest control, Garden and lawn management for pest, Wood borer pest control etc. many more. The main basic impetus of the company is to provide healthy and hygienic environment to its customers.We offer technologically aided and strictly supervised solution for pest control that is highly cherished by our valued patrons for the offered acute professionalism compliance to safety standards utilization of the modern day instrument, timely completion, client centric, optimum flexibility. Our team members only use effective chemical, pesticides and latest equipment while rendering these services. Honesty integrity and quality services are main our concern. At Rex Environment Science Pvt. Ltd. emphasis is given to cater to the needs of the customers through the best possible Pest solution and by using safest and environment friendly chemicals.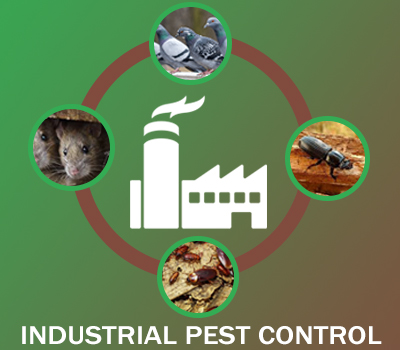 FAQs
What do pest control services actually do?
Professional pest control technicians do more than spray for bugs. They identify the specific type of pest you're dealing with, locate the source of the infestation, and eliminate the pests. After this, they'll work with you to prevent future infestations by providing you with home maintenance tips.

What is the difference between pest control and exterminator?
To eradicate the unwanted pests, exterminators rely on pesticides, using chemicals that may be more harmful than required, while a pest control specialist would concentrate on why the pests are present and look to improve the conditions that attracted them in the first place.
Write a review
Additional Details